SmartQuiz 7 introduces BINGO! 
Play oldschool number BINGO, Music Bingo or Trivia BINGO. Players see the BINGO card on their SmartQuiz app and check the boxes while watching the big screen.
A BINGO claim can be made by pressing the BINGO button after which the evaluation will take place automatically and will be shown on the big screen. 
No manual checks are necessary, but in case of doubt by the player the specific player's card along with the cells that should have been ticked can always be opened in SmartQuiz Director.
For SmartQuiz subscribers, the regular number as well as Emoji Bingo game is made available as a free game. It can always be played on the day when there is a subscription for a SmartQuiz. 
We will soon be offering other (Music) Bingo games for purchase. These games can be played outside of your regular Smart Quiz subscription and are credit based (you can play them a predetermined amount of times).
SmartQuiz Pro users can create a Bingo round as part of a quiz. As it's possible to define blank cells, it's not necessary to have a full card (and consequently, as many questions).
As such, a quick Bingo game can also be played.
Music BINGO! 
Combine a disco party playing your favourite tunes with Bingo!
Songs are played, the pub is dancing and players tick the songs they hear on their phone.
The cells on the phone show text or an image (for example of an artist or album).  
Totally Customisable!
It really is the ultimate in music bingo and flexibility.
Either use one of our prepared packs and just play along. Each time the tunes will play in a different order and all your guests handsets will have a different random order so it's a new experience each time!

To create custom games - using album art, photos, artist names, decades or a mix of all the above you'll need to subscribe to the SmartQuiz pro software - this enables you to create and brand everything!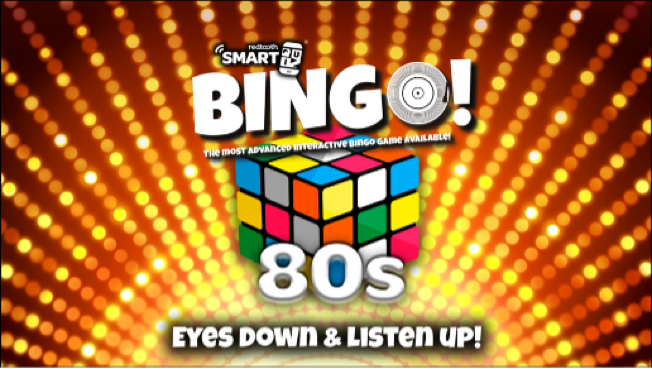 Trivia BINGO! 
Play a quiz in the form of Bingo. The correct answers are on the phone while the questions appear on the big screen.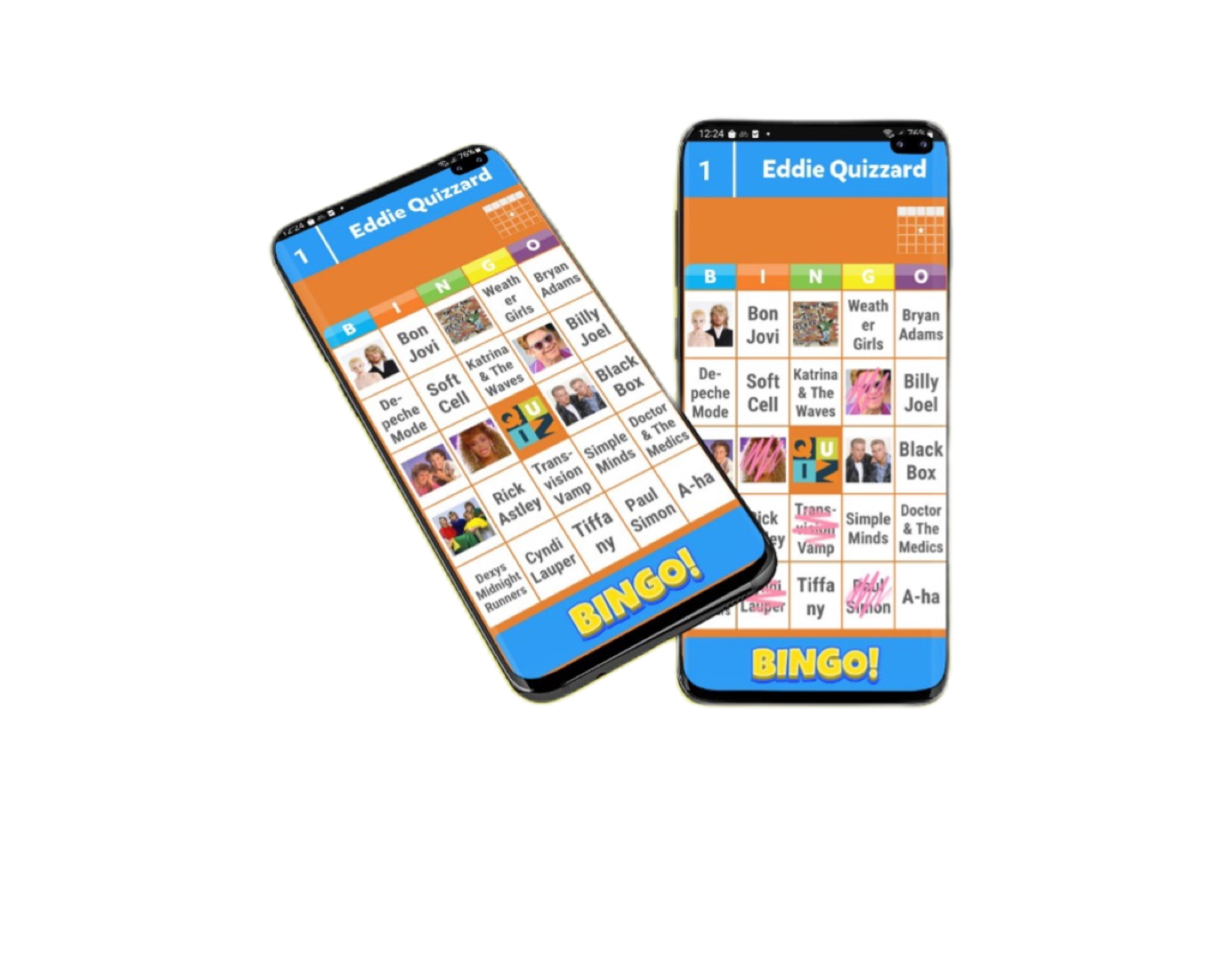 Once one or more players press Bingo, the name of the player appears onscreen (if you configured that more than one player can claim Bingo, multiple names will appear).
A countdown sequence will now appear while the system evaluates the claim and builds some suspense.
We like suspense.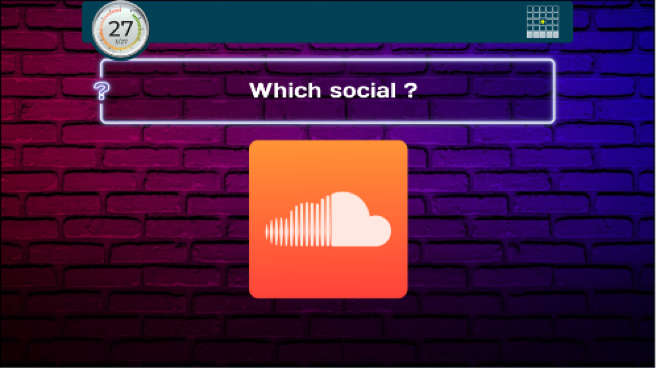 Cool Feature - Evaluating a Bingo Claim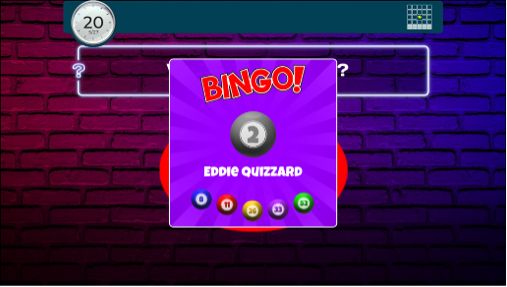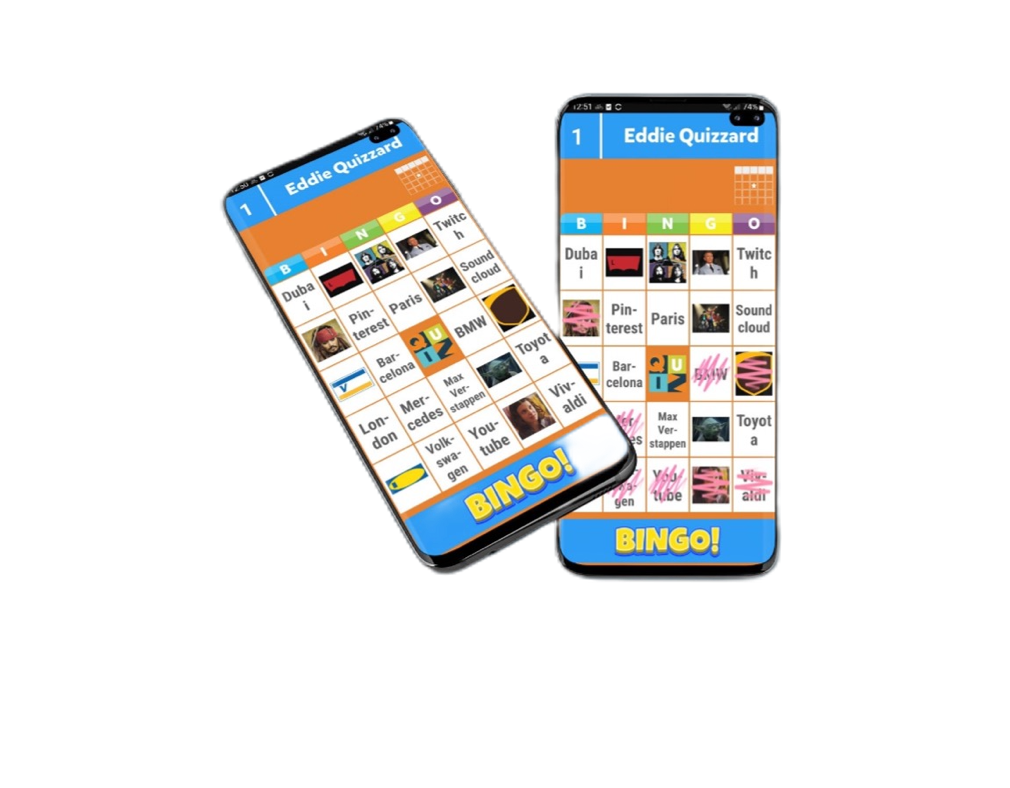 It is possible to switch off false Bingo claims being shown on the big screen. In this case, only when there is a valid Bingo, the player is shown onscreen along with the evaluation. 
This all happens automatically so NO checking of papers, screens or handsets. You can present away and the show runs really smoooooth!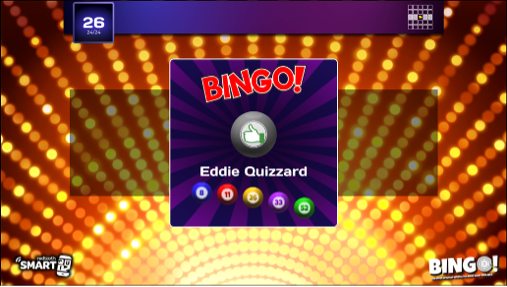 Depending on whether the claim was valid or not, a thumb up or thumb down will appear on the big screen.
The player that claimed Bingo, will see either a thumb down (invalid claim) or BINGO animation on the phone along with a sound being played. In case of a valid claim, the pattern that lead to the Bingo is indicated with green ticks.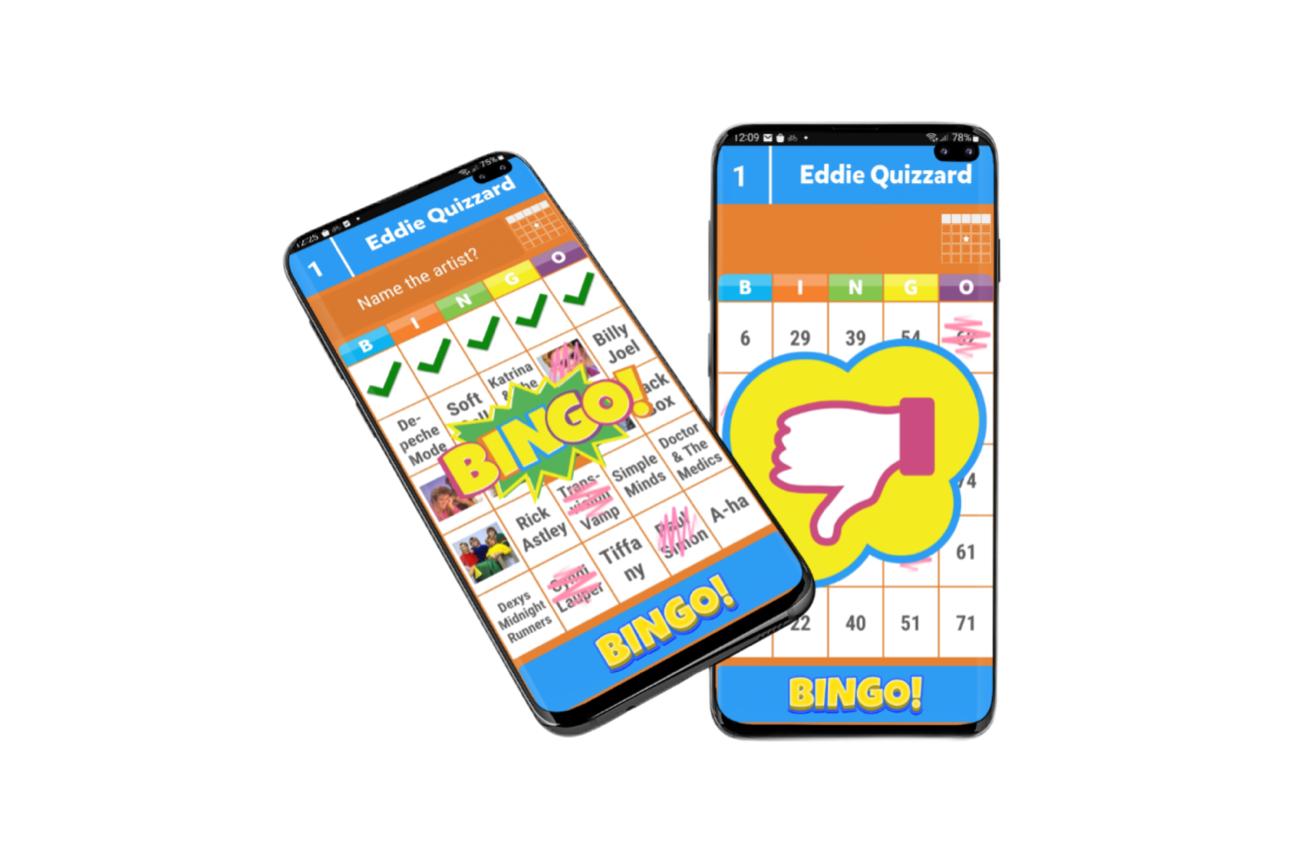 Check it Out! 
The new NUMBER and EMOJI games are available to play on your quiz might right now in the new version so update asap and have fun!

The MUSIC bingo packs are coming at the start of 2023.
To upgrade to SmartQuiz Pro and start creating your own crazy bingo game combinations - email us on upgrades@redtoothsmartquiz.com today.